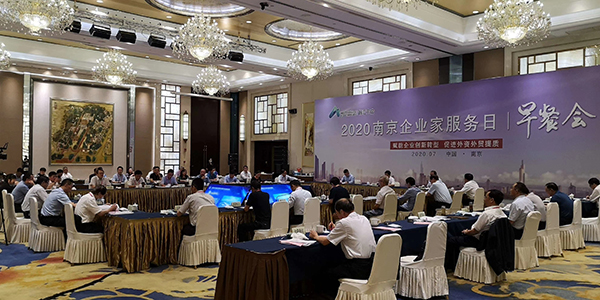 A special breakfast meeting for foreign trade enterprises and foreign-invested enterprises was held by the Nanjing government on July 18, 2020 - Entrepreneur Service Day of the year of 2020. The Secretary of Municipal Party Committee of Nanjing City Mr. Zhang Jinghua attended the meeting and joined 35 representatives for breakfast. As a representative of key foreign trade enterprises, C-HOPE Group Chairwoman Ms. Zhang Yumei participated in the breakfast meeting, in which the development of foreign trade enterprises was discussed.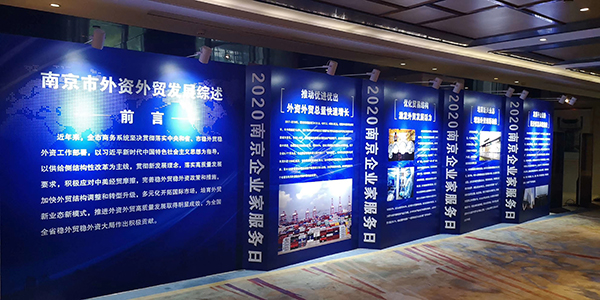 The outbreak of coronavirus pandemic has an unprecedented impact on the execution of C-HOPE's overseas projects. With the valuable support of the government and commercial department, after having communicated with Embassies, Counselor 's Offices and the Owners of projects and having ensured the safety, C-HOPE has assigned several batches of staff to the sites of three ongoing projects in Uzbekistan in June. In early July, C-HOPE's chief executive himself visited the Owners in Vietnam for the negotiation of new projects, and in late July, it is planned to assign project manager and technical staff to the site of project in Bangladesh to prepare for the commencement of the project there.
What have been done by those frontline fighters fully reflects C-HOPE's operation concept of "Customers Foremost" and its firm resolve to "fight against the virus". With the great support and help by the Nanjing government, C-HOPE has faith in getting through the current tricky situation caused by Covid-19 and contributes continuously to the development of foreign trade of Nanjing city.