At 11 o'clock on the morning of December 6, 2019, the project undertaken by our company in Uzbekistan new dry-process cement production line of Yashil Cement Plant was grandly ignited and put into production.
The governor of Samarkand of Uzbekistan, the mayor of Samarkand, the CEO of Yashil Cement Plant, Ms. Zhang Yumei, chairman of C-HOPE Group, and representatives of both parties participated in the project ignition ceremony.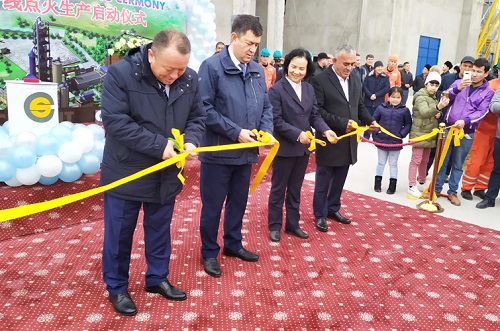 During the implementation of the Yashil production line, our company has been strictly abiding by the contract provisions, closely cooperating with the owner, and strictly controlling the design and product quality. After everyone's hard work, a modern cement production line was successfully launched on schedule. The project is a C-HOPE Group The second cement production line successfully constructed in Uzbekistan is of great significance.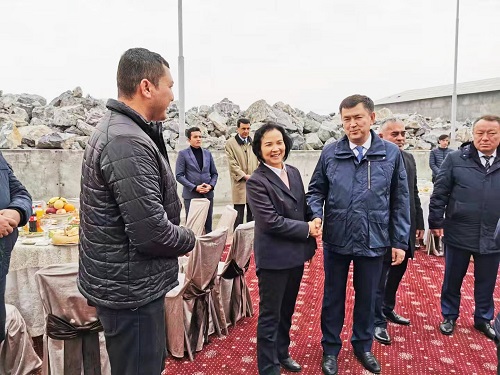 In recent years, the company has actively responded to the national "One Belt, One Road" strategy and received guidance and support from relevant provincial, municipal, and district departments. It has achieved many results and undertook a number of foreign cement engineering projects, including four in Uzbekistan. The general contracting project has received extensive attention from the local government and the industry. The Uzbekistan National Television has conducted many interviews and reports; on July 8, 2019, Ms. Jiang Yan, the Chinese Ambassador to Uzbekistan, came to the project site and visited our staff. Understand the project situation. From November 4th to 6th, our company was invited to participate in the "17th Central Asia Cement Engineering and Market International Forum and Exhibition" held in the capital of Uzbekistan, which also received widespread attention.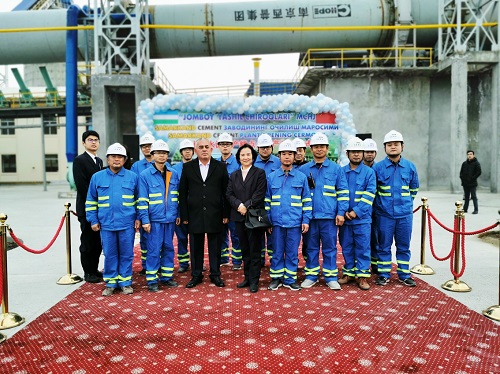 Uzbekistan is a country along the "Belt and Road". In recent years, the demand for infrastructure development is strong. Our company not only "comes in", but also takes root, develops and grows. With one after another boutique projects, the influence of the C-HOPE brand continues to expand Uzbekistan has become another overseas base of C-HOPE Group, which strongly supports the company's development strategy in Central Asia.