On February 24th, the Annual Work Program Meeting of Nanjing CHOPE International Engineering Co., Ltd. was successfully held in the multi-functional hall on the 27th floor. Zhang Daolyu, President of CHOPE Group and Chairman of CHOPE International Company, Wang Jingtao, President of CHOPE International Company, Huang Jingguo, Liu Jianhua, Executive Vice President, and all employees in the company attended the meeting, which was presided over by Assistant President Chen Yu.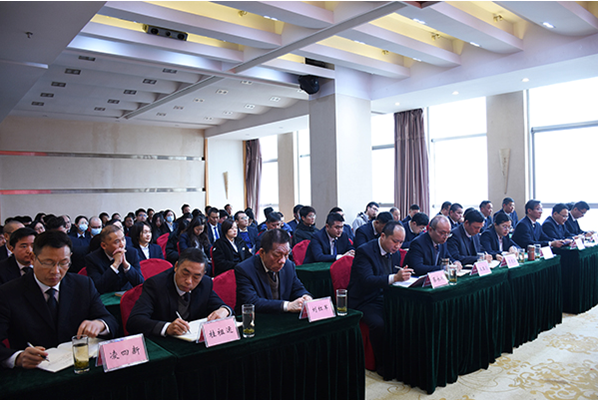 Firstly, President Wang Jingtao presented the "2023 Yearly Work Program Report" to the conference, clarifying the overall business goals of the company for 2023, including newly signed contracts, sales revenue, and profits. He also provided a detailed explanation of the work plan for 2023 from three aspects: marketing, project execution, and sustainable development, and proposed specific requirements. Based on the domestic and international market situation, marketing directions and priorities have been formulated, continuing to deeply cultivate the Vietnamese market, explore international markets, and strengthen domestic market cooperation; Focus on implementing key projects such as Vietnam Xuan Thanh Grinding Station and Vietnam Hoang Long Hoa Binh General Contracting, strengthen territorial management, improve project execution ability and work efficiency, and implement key tasks such as project execution meetings and project budget management; Arrangements have also been made in the development of new technologies, intelligent applications, talent team construction, and enriching business models.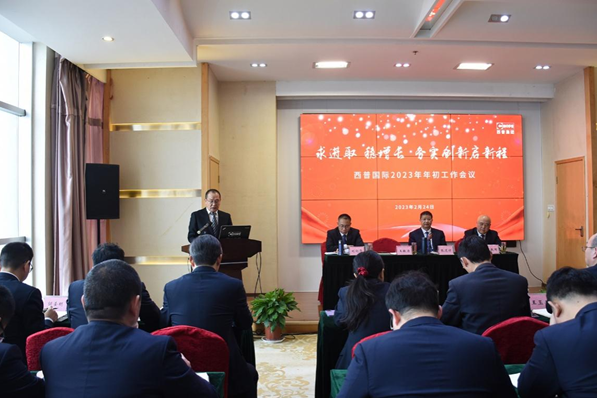 Chairman Zhang Daolyu and President Wang Jingtao respectively read out the "Decision on the Division of Work for the Senior Management of CHOPE International" and the "Decision on the Appointment of Senior and Deputy Managers of CHOPE International", and held a signing ceremony for the 2023 Target Responsibility Letter. President Wang Jingtao signed with the executive team, responsible executives, and department heads.
Afterwards, Chairman Zhang Daolyu delivered an important speech. Firstly, he fully affirmed the good achievements of CHOPE International in 2022, emphasized the key tasks for 2023, such as maintaining technological advantages, strengthening engineering budget management, and focusing on new market development. He expressed confidence in achieving the 2023 goals and encouraged all colleagues to realize their own value on CHOPE International's partner platform.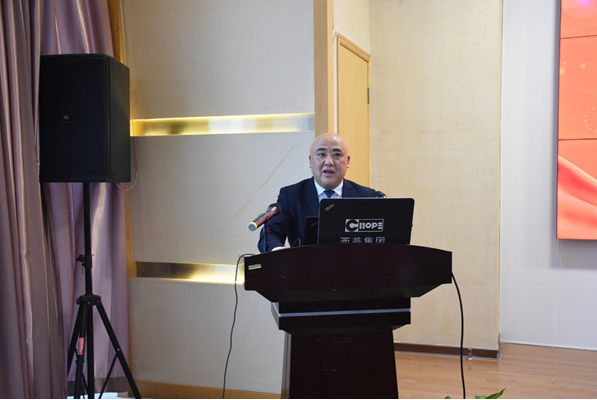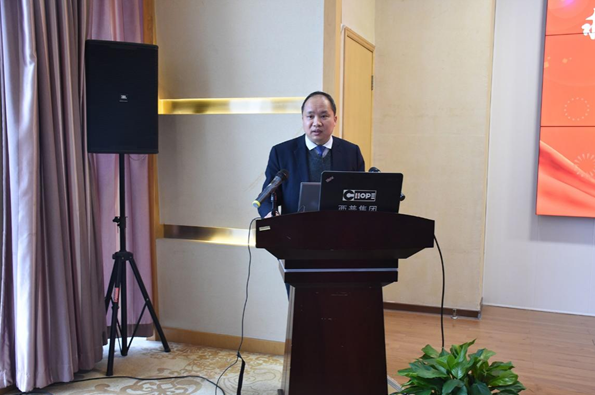 In the afternoon, the attendees were divided into four groups: "Technical Progress and Development, Project Management and Execution, Market Development, and Enterprise Management". They had a thorough discussion around the President's report, and their respective representatives summarized the discussion content. They gave speeches based on the key work in 2023, refining the goals into specific measures, unifying their thinking, and pointing out the direction. After the meeting, all employees of the company held a dinner party, and the work meeting at the beginning of the year came to a successful conclusion with laughter and laughter.