Twenty years of trials and tribulations, and twenty years of hard work. On December 26, 2022, the 20th anniversary celebration of Nanjing CHOPE Group, with the theme of "Grateful Companion, Creating a Future Together", was grandly held at CHOPE Shihong Hotel.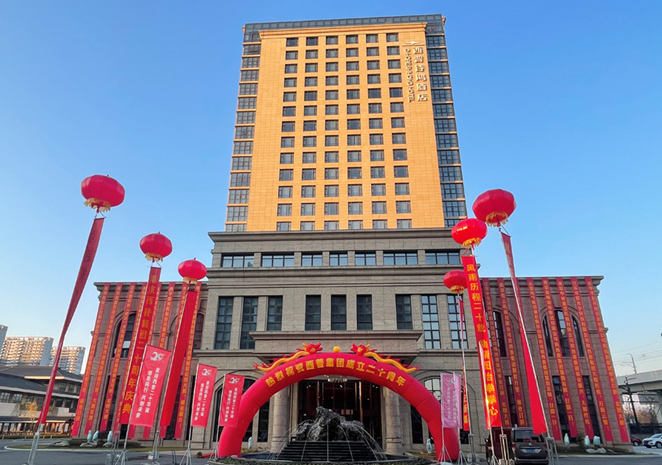 CHOPE Group employees and CHOPE's friends from all walks of life gathered together to review the 20 years of struggle of CHOPE Group, send sincere and beautiful birthday wishes to CHOPE, and work together to look forward to a bright future.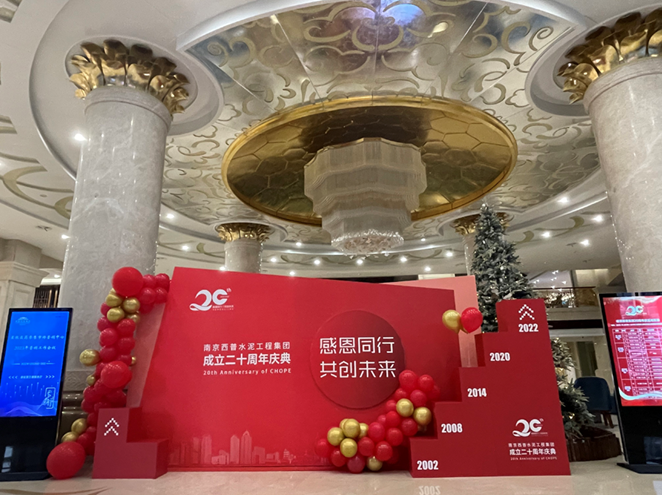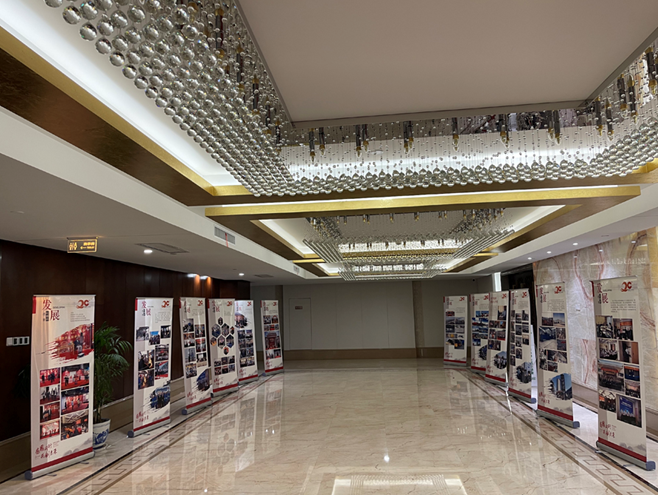 At the event site, 16 exhibition boards and over 300 photos with the theme of 'Startup, Development, Leap' awakened the memory of history; The comprehensive promotional video for the 20th anniversary, with the theme of "CHOPE worth for Entrustment", condenses the spirit of CHOPE Group's 20 years of hard work and never-ending progress with brilliant light and shadow. CHOPE people live up to every entrustment with integrity and execution, repay every trust with efficiency and passion, do their best, sincerely treat, and create value.
Subsequently, the celebration kicked off with a magnificent opening gong and drum performance.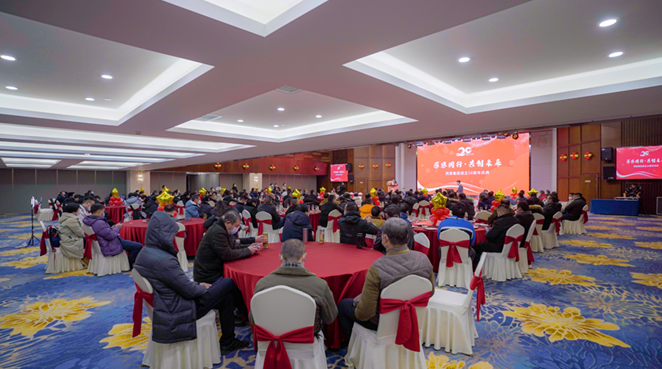 ——☆Chairman's Speech☆——
Chairman Zhang Yumei of CHOPE Group stated that since its establishment, CHOPE Group has received the care and support of leaders at all levels, partners, and friends from all walks of life. We sincerely thank and remember in our hearts. All CHOPE people unite, strive and strive, dare to overcome difficulties, and take on responsibilities. They have gone through ups and downs in a fiercely competitive and complex environment, and have also reaped the rich fruits of hard work. After 20 years of development and transformation, CHOPE's products and services are distributed in more than 20 provinces and cities in China and more than 30 countries around the world. They have built and served more than 100 projects worldwide, all of which have achieved good operation, Has won recognition and recognition from users, and has received praise from the government and industry.
In the past 20 years, CHOPE has been a young man, and the future is promising. In the new journey, CHOPE people should adhere to the spirit of 'Integrity, Execution, Efficiency, and Passion', and not disappoint the trust of property owners; We must adhere to technological innovation, seize the development opportunity of the second generation new dry process technology, and actively develop and apply new technologies and products that save energy, reduce consumption, and are green and environmentally friendly; We should adhere to the 'ONE BELT, ONE ROAD' strategy, deeply cultivate advantageous markets, provide more efficient and convenient services for owners, and constantly improve the company's market competitiveness and customer satisfaction.
All CHOPE people should write the next 10 years and 20 glorious years for CHOPE people with a fuller enthusiasm, a more pragmatic and efficient style, step by step, year by year!
——☆Sand Painting Performance☆——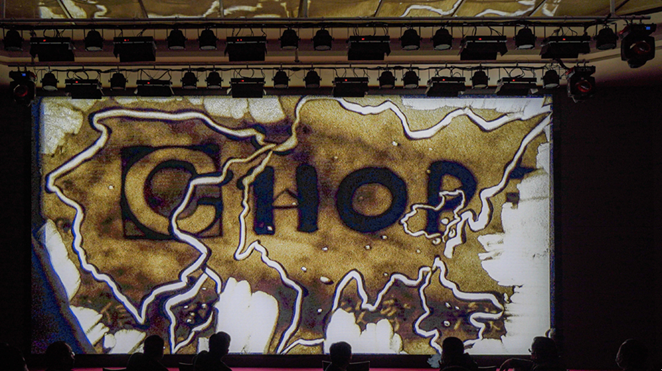 The natural and moving sand painting performance, with just a few short paintings, showcases CHOPE's journey from cement core equipment to the entire production line, from China to the world, step by step development and growth, using flowing time, leaving people with countless imaginations.
——☆Cake-cutting Ceremony☆——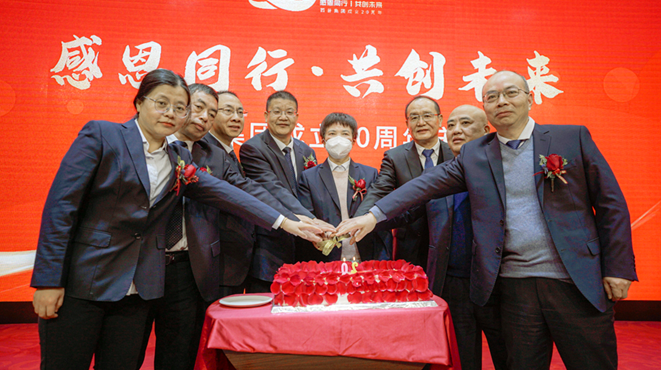 Within twenty years, 80 seasons have changed, and 7300 days and nights have passed. We have never forgotten our initial commitment and original intention. Zhang Yumei, Chairman of CHOPE Group, Zhang Daolyu, President of CHOPE Group, Wang Jingtao, President of CHOPE International, Huang Jingguo and Liu Jianhua, Executive Vice Presidents, Wang Yurong, Vice President & Vice Chief Engineer,Yuan Minghua, , Gui Zuyun, Vice President and other key team members have jointly cut to open the 20th anniversary cake of CHOPE! Share the joy and sweetness of the birthday with all of CHOPE's friends.
——☆Issue of Commemorative Medals☆——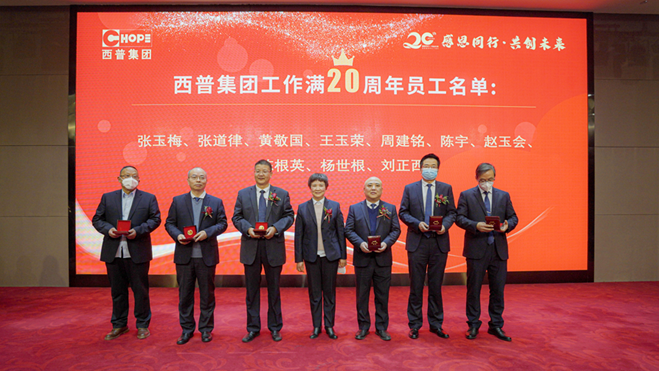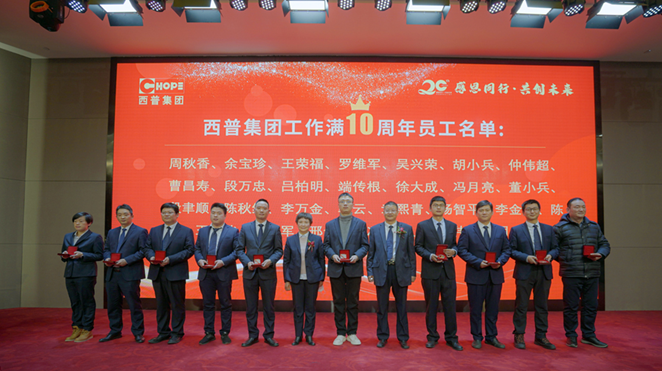 The journey of 20 years cannot be separated from the hard work and dedication of all CHOPE people. CHOPE Group has grown from 6 or 7 people at its inception to nearly a thousand people since its establishment. Among them, 10 colleagues and CHOPE have gone through 20 years together, and 219 colleagues and CHOPE have gone through more than 10 years together. Chairman Zhang Yumei and President Zhang Daolyu have presented souvenirs to the employee representatives for their 20th and 10th anniversary respectively, forever commemorating this moment!
20th anniversary employee representatives: Huang Jingguo, Executive Vice President of CHOPE International, and Zhao Yuhui, Vice General Manager of CHOPE Design Company; On behalf of the 10th anniversary employees, Meng Junjie, General Manager of CHOPE Heavy Machinery Company, and Wu Shicai, General Manager of CHOPE Environmental Protection Company, respectively shared their unforgettable growth stories, insights, and prospects.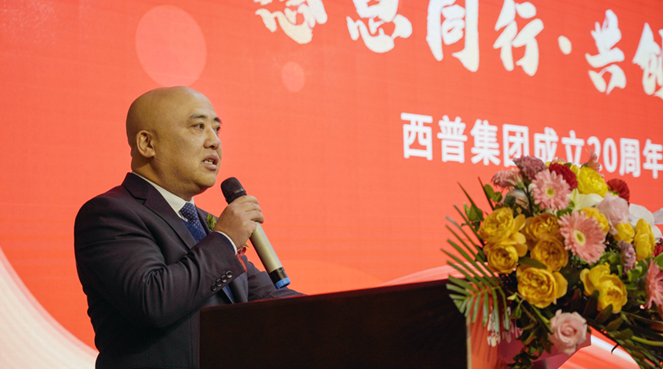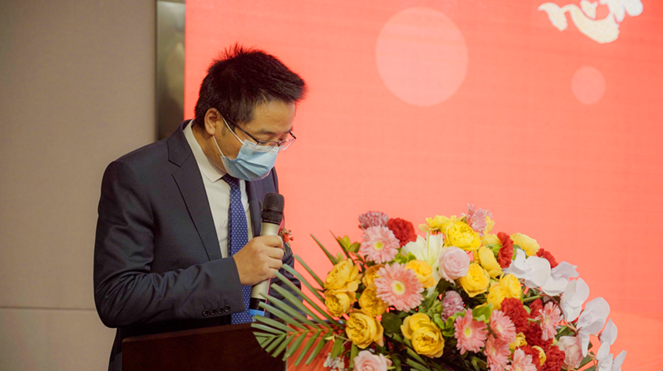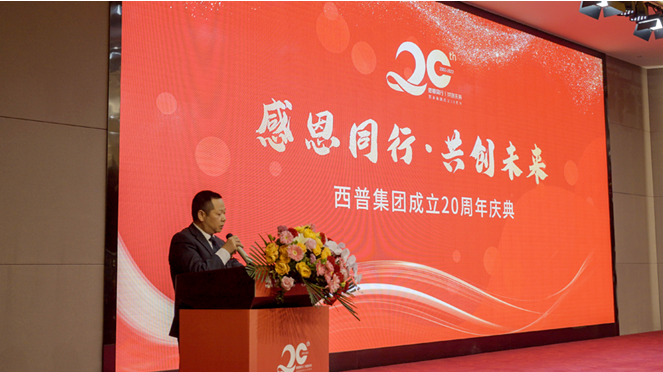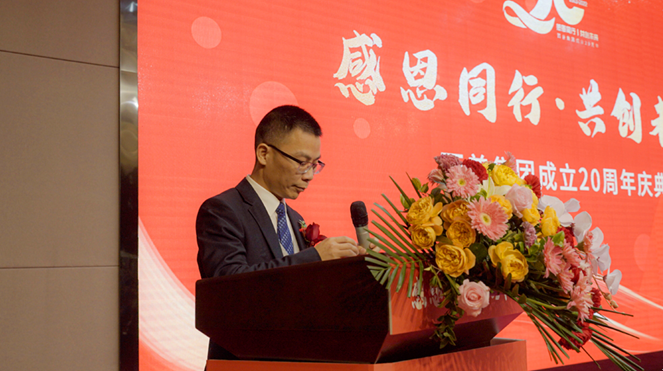 ——☆Quicksand Activation☆——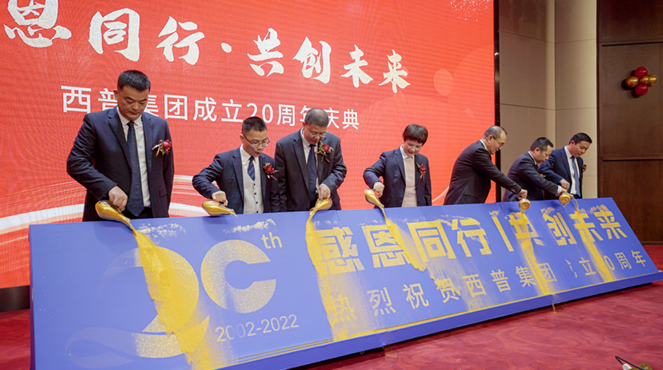 Sincerity and dedication, opening up with gold and stone, grateful colleagues, and creating the future together! Chairman Zhang Yumei and President Zhang Daolyu of CHOPE Group, Wang Jingtao, President of CHOPE International,Meng Junjie, General Manager of CHOPE Heavy Machinery, Wushicai, General Manager of CHOPE Environmental Protection,Yang Lian, General Manager of CHOPE Shihong Hotel, and Yang Wanying, General Manager of CHOPE Blue Star Restaurant jointly participated in the start-up process of Quicksand Activation.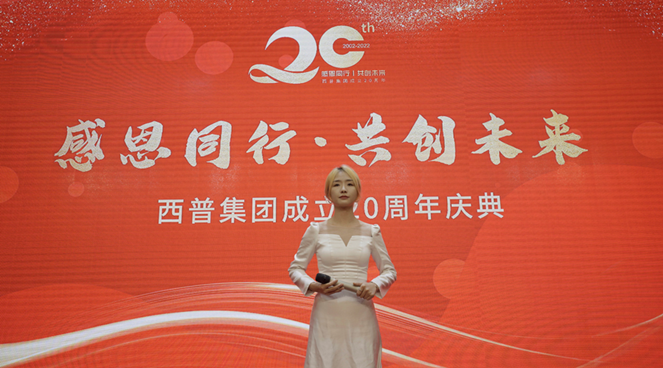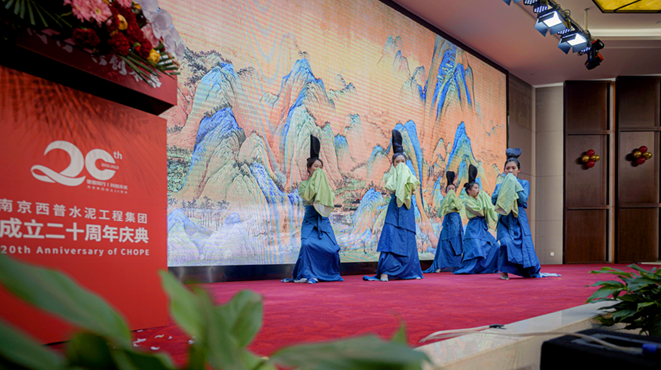 In the beautiful song "Blessing", after the dignified and grand dance of "The Journey of a Legendary Landscape Painting", the guests raised their glasses together, and in bursts of laughter and laughter, the 20th anniversary celebration of the establishment of the CHOPE Group ended successfully.