Nanjing C-HOPE Shihong Hotel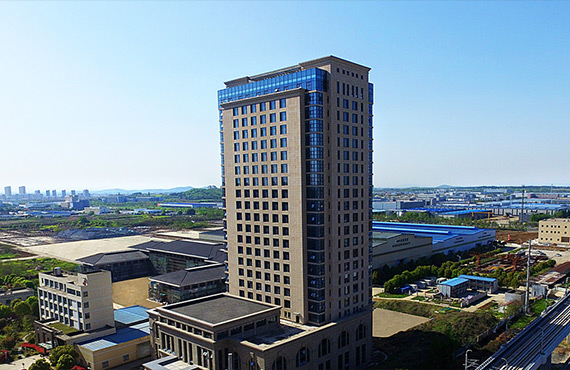 Nanjing C-HOPE Shihong Hotel is a cultural theme hotel integrating such functions as collection, appreciation, exhibition and exchange etc. It is invested by Nanjing C-HOPE Cement Engineering Group Co., Ltd., which is a comprehensive service provider committed to offer integrated solutions for cement engineering. With both products and service reaching all parts of China and more than 20 countries around the world, C-HOPE has already gained an international reputation.
The hotel has 315 chic guest rooms/suites of all kinds, Chinese and Western restaurants with different styles, banquet halls, multi-functional halls and meeting rooms. The hotel also offers such recreation facilities as fitness center, karaoke bar, chess and card room etc. The adjoining C-HOPE Shihong Collection with an area of 11,000 square meters brings together under one roof precious works of art including carved tree roots, view stones, Yixing wares, and Suzhou embroidery etc. The Collection also features Shihong Sinology Lecture Hall and Shihong Academy to share traditional Chinese cultures.
Located at the intersection between Qinhuai Road and Hongguang Road in the Economic Development Zone of Lishui district, the hotel is close to entrances and exits of highway. A metro station of line S7 is nearby. By driving, it's 20 minutes to Nanjing Lukou International Airport and about 10 minutes to Lishui railway station.

Tangshan C-HOPE Zenghua Technology Co., Ltd.
Located at Yangliuzhuang industrial zone, Luanzhou, Tangshan city, Tangshan C-HOPE Zenghua Technology Co., Ltd. was established in December, 2017 with the registered capital of Rmb10m. Main business scope of the company includes environmental protection new material, technical research, technology transfer, calcium oxide, calcium hydroxide, light calcium carbonate, production and selling. Having absorbed the patented technology of nano-calcium of Tsinghua University, an active calcium oxide production line with the annual capacity of 400,000 tons has been constructed according to the demands of local market.