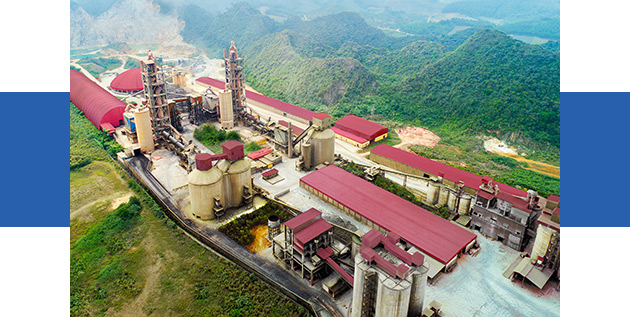 Technical Upgrading
C-HOPE Group offers such professional technical upgrade service as production debugging, maintenance, technical diagnosis, equipment upgrade, and spare parts localization etc. for cement corporations. C-HOPE Group is capable of large-scaled or medium-scaled overhauling of cement production line, emergency handling, technical upgrade of old production lines, design instruction and equipment manufacturing as well as technical upgrade of burning system, grinding system to increase output, save energy and lower consumption.
Six Technical Upgrade Methods
Based on on-site diagnosis, provide customer-tailored solutions to solve all kinds of issues occurring in the process of cement production.
Set up operating company to provide total production hosting service by using our professionals, technology and production management experience.
Increase the output of one system or the whole production line and lower energy consumption through the technical upgrade of equipment or system.
Replace critical equipment such as cooler and mill etc. with state-of-the-art new-type equipment, for example, replace third-generation cooler with fifth-generation energy-saving cooler, and replace tube mill with vertical mill.
Provide advanced, easy technical upgrade proposal of de-nitrification of waste gas of kiln to meet the requirement of environmental protection.
Add mature and efficient low-temperature WHR system to the production line and carry out comprehensive debugging of the whole production line.

State-of-the-art technology and professionals

Three Technical Centers – Provincial Engineering Technology Center, Provincial Corporation Technology Center and Provincial Industry-University-Research Cooperation Base - and two Design Companies – Engineering Design Company and Equipment Design Company - have close to 100 proprietary and patent technologies and over 100 experienced engineers, and can undertake China Torch Program and Provincial Major Technology Achievement Transformation Project.

Strong overall control and comprehensive guarantee capacity

Subordinated 26 independent units and 14 functional departments carry out overall control of the whole process from planning to actual operation of cement project to meet all requirements for cement engineering technical upgrade.

Online service platform for Owners

Technical service platform can provide long-term technical consultation, online remote diagnosis and spare parts service to the Owners.

One-stop engineering contracting service model

Site diagnosis of issues, feasibility report, thermal calibration before and after technical upgrade, detailed procedures of technical upgrade (including engineering, equipment supply and installation, civil construction, commissioning and output and standard fulfillment), project delivery etc.